CH. DRAGONFLY EVIDENCE OF ARSON
Born March 23, 2007
Owned by Barb & Jim Crosby
DENNY starts his career with a Major: WD, BOW, BOS over specials competition
at the South Windsor KC under Lorraine Boutwell. At St. Hubert's KC Denny takes WD, BOW, BOS for another 2 points under Donald Sturtz. Most recent wins include WD & BOW at Kenilworth KC, Farmington Valley KC, Holyoke KC and at the Hudson River Valley Hound WD & BOW for another 4 point major.
17 months:
Denny completes his championship at Elm City KC 8/22/08 under judge Helen Nietsch.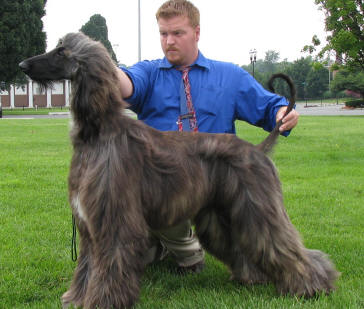 15 months:
Dragonfly Evidence of Arson winning WD & BOW for a 4 point major at the
Hudson River Valley Hound Show under
judge Eeva Resko.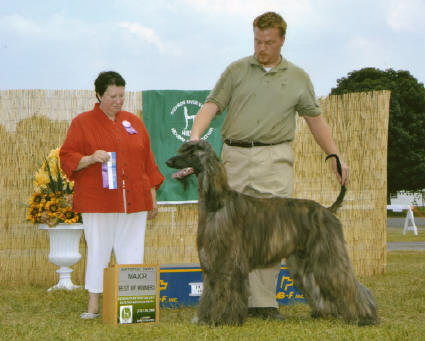 Many thanks to handler Philip Schafmayer!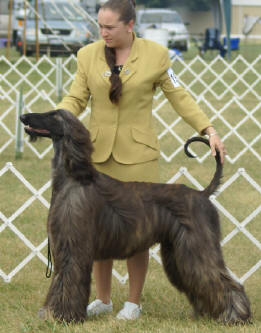 Denny with his new friend, Kyra Carr, on his way to Best of Winners at the
HRVHA show on July 20th.
10 months: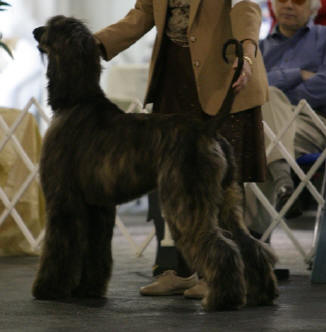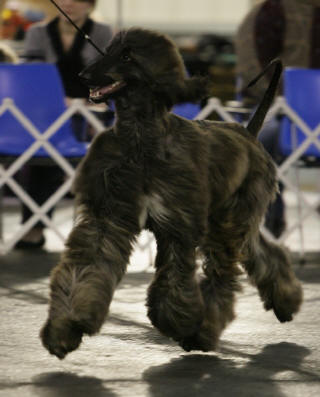 10 weeks: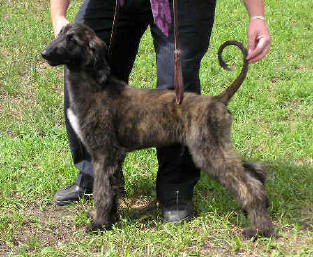 Hips OFA Excellent
Denny's pedigree:
SBIS Ch. Dragonfly Reign of Fire
Ch. Boanne Dragonfly Lx Kameron
Ch. Mithra Gabriel of Etrigan
Ch. Xandali Isabeau of Boanne
Ch. Dragonfly Portrait of a Lady
Ch. Qamari's Flying Colors
Ch. Kameron Krystal of Dragonfly, SC
Ch. Dragonfly Kamilah
Ch. Ledge Hill Trail Blazer
Ch. Qamari's Flying Colors
Ch. Kameron Krystal of Dragonfly, SC
Ch. Dragonfly Daniella Kara
Ch. Boanne Dragonfly Lx Kameron
Ch. Dragonfly Portrait of a Lady

10/09/2015