CH. DRAGONFLY TIGER LILY QAMARI
Born May 21, 2003
Lily Checkers is co-owned & co-bred with
QAMARI, Emmet & Julie Roche.
---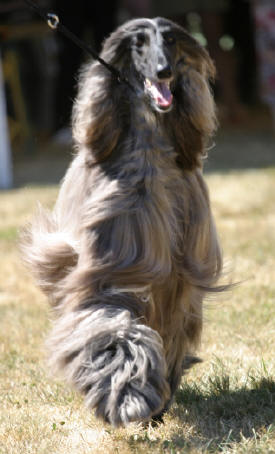 LILY FINISHES AT SOMERSET HILLS K.C.!
Thank you judge Barbara Ewing!
---
Lily takes RWB at the AHCNNJ Specialty.
Thank you judge Terry Chacone.
---
Lily pictured taking
WB, BOW, BOS
over specials at Finger Lakes K. C.
Thank you judge Debbie Peterson!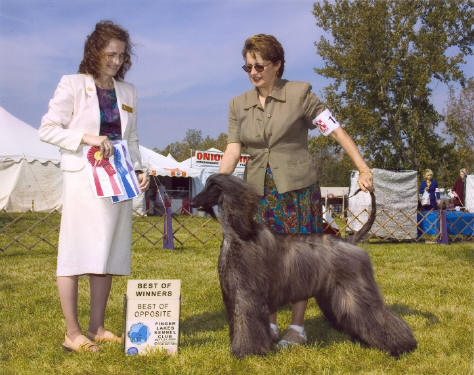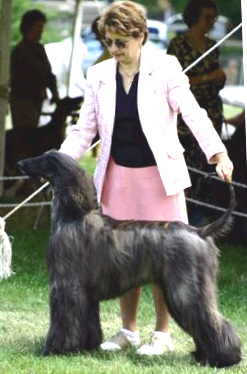 Lily goes WB, BOW, BOS at Hunterdon Hills
under Judge Ellen Frenkel.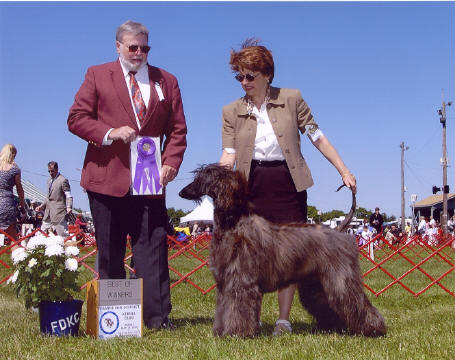 Lily takes WB, & BOW at Framingham.
Thank you judge Paul Gindlesperger.

LILY: OFA Excellent. Eyes CERF.
Lily Checkers pedigree:
Ch. Dragonfly California Colors
Ch. Qamari's Flying Colors
Ch. Journey's Judgement Day
Ch. Qamari's Charming Alibi
Ch. Kameron Krystal of Dragonfly, SC
Ch. Pahlavi Puttin' On The Ritz
Kameron's Stardust Fallon
Ch. Qamari's Haunting Melody
Ch. Qamari's Flying Colors
Ch. Journey's Judgement Day
Ch. Qamari's Charming Alibi
Ch. Qamari's Airs Above The Ground
Ch. Suraj Rhythm and Blues
Ch. Qamari's Effervescing
---
02/14/2013